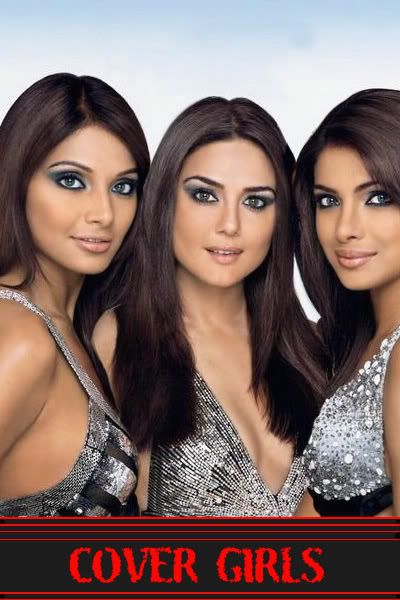 Recently, Bipasha, Priyanka, Preity & Deepika Padukone made it to the cover of Vogue magazine. Also Kangana Ranaut suddenly caught a lot of attention when her picture appeared on the cover of a film magazine in a transparent body suit.
Our Indian actresses, we learn, make for impressive Cover Girls. So we list the actresses who make it to the Top Cover Girls list.
Their physical beauty matched with their intelligence and success degrees make them 'Most Wanted'!


Kangana Ranaut
What makes her a Cover Girl?
Kangana Ranaut is the new happening girl in Bollywood. She has managed to capture the attention of audiences with her unconventional looks and striking performance in Gangster.
The actress, known for her reclusiveness and who-cares attitude, has recently posed for a magazine where she dressed in a body suit that gives the impression of nudity.
From the start of her Bollywood career, Kangana has shown no discomfort in wearing revealing clothes, always selling point for Cover Girls !.
Aishwarya Rai
What makes her a Cover Girl?
Aishwarya has not only launched a thousand products but has also helped sell many mags! The damsel is known to be the most beautiful girl in the world. With a face worth a million bucks, and an equally beautiful body, Ash is one stylish Cover Girl.
And the most popular within our Bollywood circle. With a penchant for style, and well-spoken demeanor, she's more than just a visual treat.


Malaika Arora Khan
What makes her a Cover Girl?
She may not be a full-fledged actress, but model-actress Mallaika Arora Khan has a certain sex appeal that remains unparalleled.
In spite of being a mom, the sensuous damsel makes it to the covers of mags more often than not and is more popular and preferred by the males than most other actresses.
With a perfect ten bod, she is one helluva Cover Girl!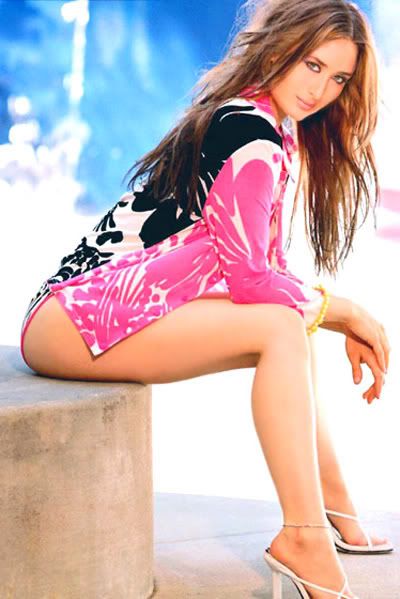 Kareena Kapoor
What makes her a Cover Girl?
Actress Kareena Kapoor shoots straight from the lip. And besides her gutsy nature, and tremendous ability of calling a spade a spade, Bebo enjoys one of the freshest and most beautiful faces that oozes tremendous amounts of sex appeal.
She may not have the perfect figure, but the way she carries herself is almost perfect and makes for a close to perfect Cover Girl.
Deepika Padukone
What makes her a Cover Girl?
Her first film has just hit the screens, but supermodel Deepika Padukone's face has hit the cover of a couple of magazines already. Hailing as a combination of the beautiful Aishwarya Rai and the sexy Priyanka Chopra, Deepika is one to watch out !
She has an attractive face and a perfect 10 body, which makes her a visual treat. And with a launch pad in the form of Om Shanti Om, success doesn't seem too far away either for this new Cover Girl.
Preity Zinta
What makes her a Cover Girl?
She is the most vivacious girl around, the girl with the best dimples and an extremely innocent face. It's often you'll see her stare at you from magazine covers constantly opining and sharing her intelligent point of view.
Not known so much for her body as her peaceful demeanour, Preity is a symbol of calm.
And makes for a pleasant and classy Cover Girl.
Bipasha Basu
What makes her a Cover Girl?
She has the spunk and the oomph! And several success stories tucked under her belt. Bipasha Basu is another who is applauded for her honesty and at the same time makes a pretty picture atop magazine covers.
Known for stable relationships, Bips has proved that she is serious when it comes to her men, and though having fun is what she enjoys, sensibilities is not what she is fond of having fun with.
Quite sporty in nature, that athletic and great figure has everyone saying Ooh la la!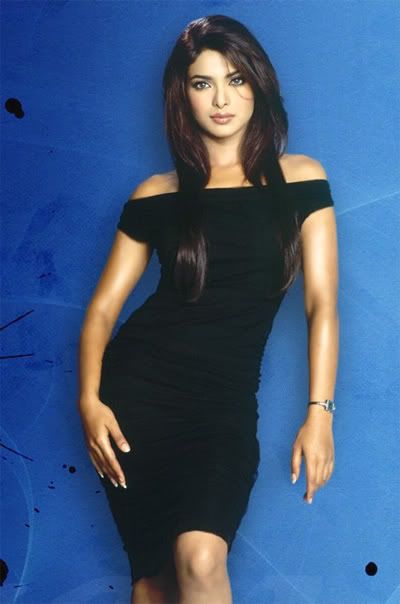 Priyanka Chopra
What makes her a Cover Girl?
The girl's performance curve along with her poise and composed stature puts her in an enviable position. Actress Priyanka Chopra has met with much success, and yet remains a down-to-Earth, approachable actress, with no high qualms and claims.
A good looker coupled by a sexy body, and her much humane quality, makes her more than just an attractive Cover Girl.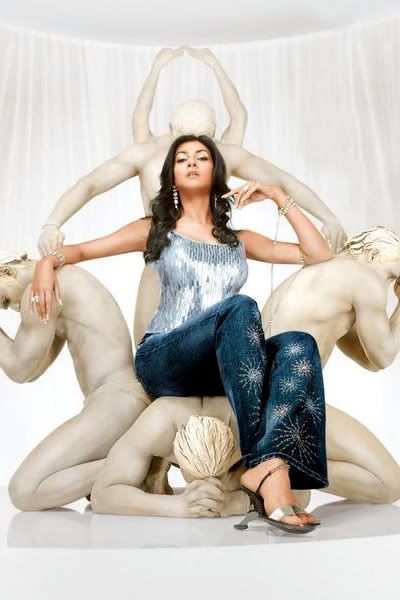 Sushmita Sen
What makes her a Cover Girl?
She always had the oomph and sex appeal. Not only in the way she looked and carried herself but also when she spoke. The 'seductress' is an epitome of confidence and a great personality and makes for one great Cover Girl.
She isn't as successful an actress as she is a human being.
Quite the perfect lady any man would like to court, Sush remains real and makes for a complete Cover Girl.